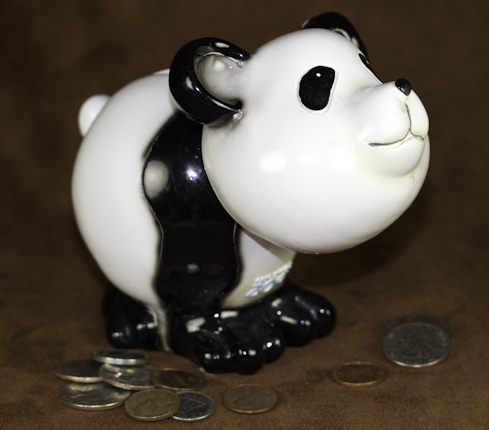 Here is a very cute panda piggy bank that we bought at the San Diego Zoo a few years ago.
The panda has an oversized bobble head and a slot on its back to insert coins or paper money. On its belly is a rubber stopper that can be taken out to remove the money inside. The panda stands about 7 inches tall.
This item makes a great gift for a child or a serves as nice piece of panda art for your kitchen, family room, or bedroom.
To purchase this item or get more information, please check it out here at Amazon. Please note that the panda bank sold at Amazon does not have the San Diego Zoo logo.