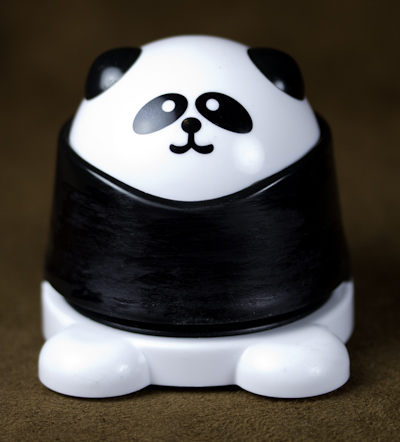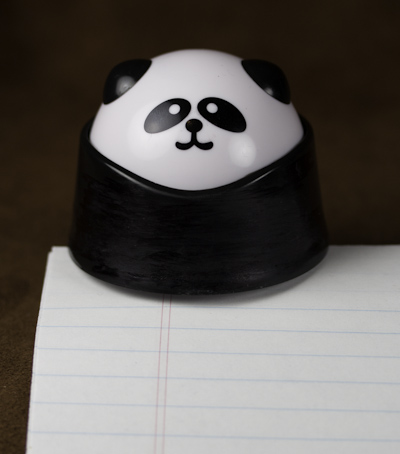 This interesting stapler by Ecozone "stitches" the paper sheets together rather than using stapes.
Because of this unique design the stapler never needs refilling and can stable together up to 6 pieces of paper.
To staple sheets together you simply insert the paper into the slot above panda's feet and then press down on his head.
In the pictures below, you can see the how the stapler "stitches" the pages together. The first picture is from the front where you see a tab has been cut and then threaded through a hole in the paper to the right. The second picture is from the back where the paper tab is visible. This is a very cool and innovative design!
This stapler is both very cute and completely child safe!
To purchase this item or get more information, please check it out here at Amazon.com