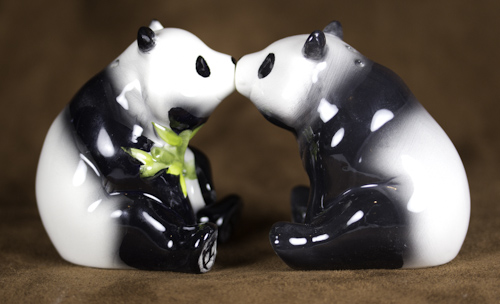 This cute ceramic panda salt and pepper shaker set features magnets in the noses that keep the shakers together. The beautiful glazed ceramic pieces are artfully crafted and look great together.
This set will make a functional addition to your dining room table or a great gift for the panda lover in your life!
The pandas sit 4.8 inches high and are made by the Westland Giftware Mwah company.
To purchase this item or get more information, please check it out here at Amazon