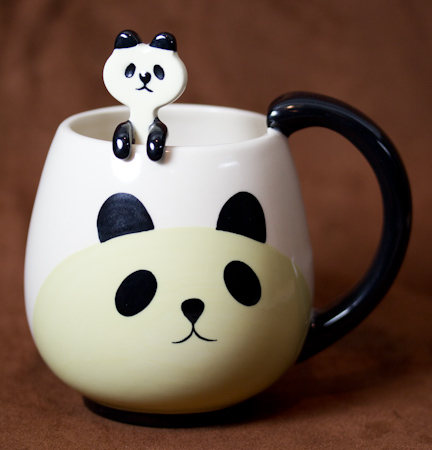 This unique panda mug and spoon set makes a great item for yourself or a gift for the panda lover!
The nicely crafted spoon is very cute hanging from the edge of the mug on its little paws.
The cup is perfect for tea or coffee or you can set it aside and display it as a piece of art. We actually have ours setting in the kitchen on display.
To purchase this great item or get more information, please check it out here at Amazon.com